Hi,
I gave names to the lengths of the sides of the triangle
a is the length of the short side in yards,
b is the length of the medium side in yards, and
c is the length of the long side in yards.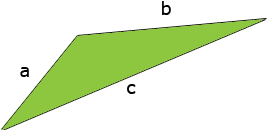 The medium side is twice as long as the shortest side so the medium side has length 2a. Thus in my diagram I don't need the letter b since b = 2a.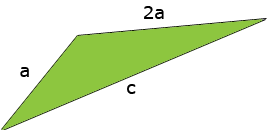 Can you see now how to eliminate the letter c in the diagram by writing c in terms of a? Once you do then you know that the sum of the lengths of the three sides is 54 yards.
Penny