Hi Bob,
I sketched a diagram of your pool and one of the eleven segments that are defined by the sections of railing.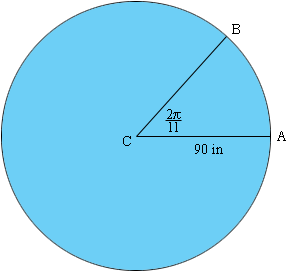 I measured the angle in radians since the length a of the arc AB is given by
a = r theta
where r is the radius and theta is the angle measured in radians. For your pool I got
a = 90 2/11 = 51.4 inches
as you did also.
To find the distance between A and B I looked at the triangle ABC and let D be the midpoint of AB.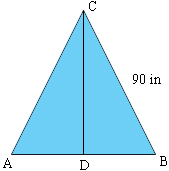 The measure of angle BCD is

/11 and sin(BCD) = |DB|/|BC| and hence
|AB| = 2 |DB| = 2 |BC| sin( /11) = 50.71 inches
Penny