Hi Jeannette,
The tiles are 4 inches on a side and there are 12 inches in a foot, so it takes 3 tiles to give a foot length and hence 3 × 3 = 9 tiles to make a square foot.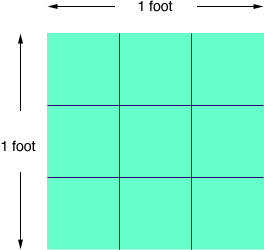 You need to cover 45 square feet so you need 9

45 = 405 tiles.
This calculation does not take wastage into account. The exact number will depend on the shape of the backsplash as well as the square footage.
Penny