Hi Melanie,
First I graphed the equation y = 2x + 4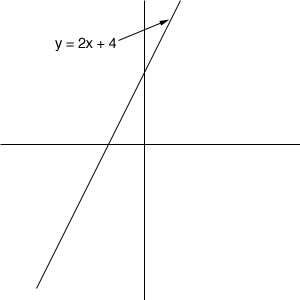 Now look at some particular x-value on the x-axis and draw a vertical line through that x-value. The point on the graph directly above (or below) that value (the green dot on the diagram) has its y-value exactly equal to 2x + 4.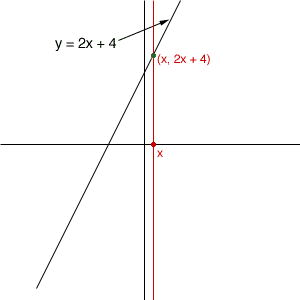 The points on that vertical line below the green dot have y-values less than 2x + 4. Thus the points in the plane below the line are the points that satisfy
v < 2x + 4
Those are the points shaded orange in the diagram above.
Once you see what the inequality means you can solve the problem quickly. Suppose we look at y > -2 x + 6.
First plot the graph of y = -2 x + 6.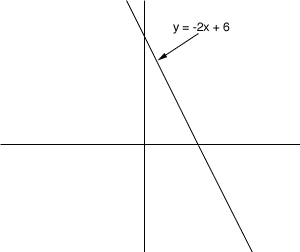 You know from above that the solution of y > -2 x + 6 is one side of this line or the other side. But which side?
Take some point in the plane which is not on the line. In this problem the easiest point is (0,0). Does (0,0) satisfy the inequality? No it doesn't since
0 < -2 0 + 6
Thus the solution to y > -2 x + 6 is all points in the plane that are on the side of y > -2 x + 6 that doesn't contain (0,0).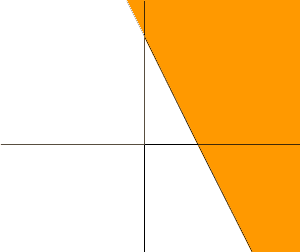 Penny