Hi Victoria,
I folded an 8.5 by 11 sheet of paper, photographed it and put some labels on the photo.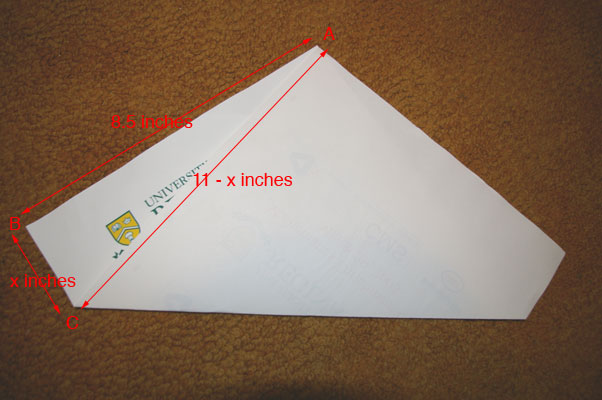 Let x inches be the distance from B to C and then the length of CA is 11 - x inches. ABC is a right triangle so write Pythagoras Theorem for this triangle. This will give you an equation you can solve for x.
Now that you have x can you see how to complete the problem?
Penny