Hi Benneth,
I think you are to inscribe the triangle so that one side is the diameter of the semicircle.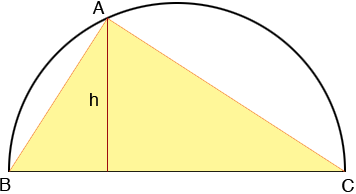 The area of the triangle is one-half the base (2R) times the height (h). If A is at B then the height is zero. How large can the height be?
For the perimeter use the fact that angle CAB is a right angle and apply Pythagoras theorem.
Penny