Fee,
I think you are to find the rectangle of maximum area that has perimeter 24 cm. Did you draw a diagram?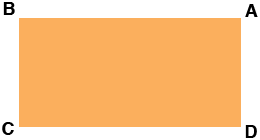 The perimeter is 24 cm so if you start at A and go half way around, say counterclockwise, to C you have gone 12 cm. Suppose the distance from A to B is x cm.
What is the distance from B to C?
What is the area of the rectangle?
Maximize this expression.
Penny