Hi Tara.
Here is a drawing I made.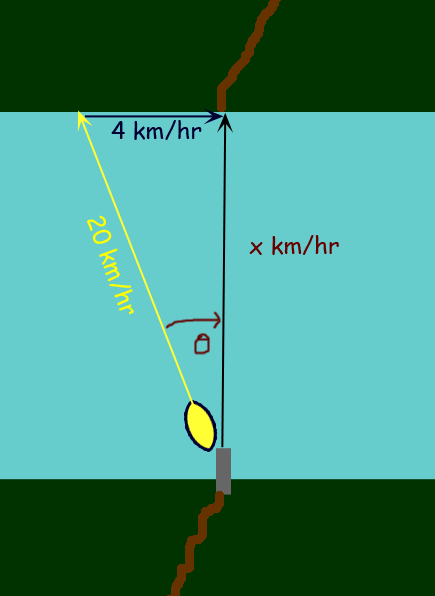 Can you think of a trig function that you can use to calculate the
value of

?
How can you calculate the effective crossing speed x?
Once you know x, can you use it to calculate the time it takes to
cross 1/2 km at that speed?
Stephen La Rocque.>