Hi Katrina,
Call the triangle ABC and let M be the midpoint of the base BC. Draw a line from A to M. Let h be the length of AM (the height of triangle ABC) and x be the length of MB, half the length of the base. Also let t be the measure of the angle BCA.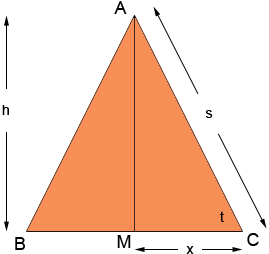 Triangle AMC is a right triangle and hence
tan t = h/x and cos t = x/s
Since you know x and t you can find h and s.
Penny