Hi again, Fabiola.
Here is a sketch of the question: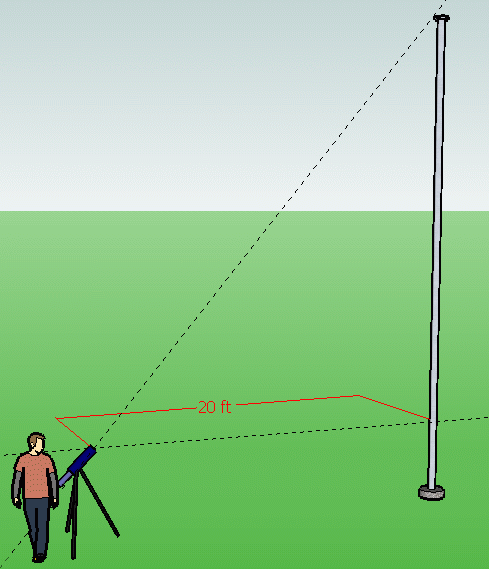 Thus, the height of the flag pole is 5 ft, plus the length of the triangle opposite the side you know:

Can you think of a trigonometry function that can tell you the length of the side opposite a known angle of a right triangle when you know the length of the adjacent side?
Hope this helps,
Stephen La Rocque.