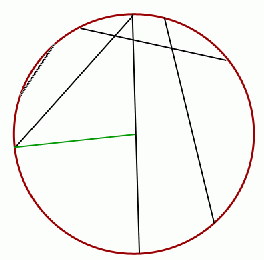 Hello Himanshu.
The red circle has a radius in green which represents 3.5 units.
A chord is any line segment that connects two distinct points on a circle's circumference. So each of the black lines I've drawn is a straight line chord on this circle with radius 3.5 units.
As you can see, the chord can be any length up to and including the length of the diameter (this is a chord as well) which is 7 units long.
Stephen.