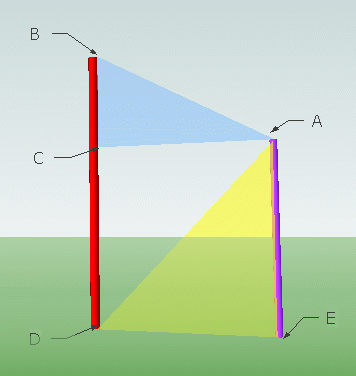 Hi Joyce.
I drew a diagram of the problem on the right.
We want AE.
We know DB = 120m,

CBA = 28°,

ADE = 46°.
First, note that AE = AB tan 46°. Also, AE = CD.
Now, note that BC = AC tan 28°. Also AC = AB.
Thus, DB = AB tan 46° + AB tan 28° = 120m.
Solve for AB. Use this to solve for AE in our earlier equation.
Hope this helps,
Stephen La Rocque.