Hi Joyce. I can get you started.
Here is a diagram of the question. You are asked to find the height I've marked as h in the diagram.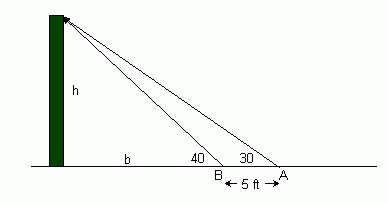 Using the tangent function, we can see that

Here are two equations with two variables. Do you remember how to finish the algebra and solve for h?
Hope this helps,
Stephen La Rocque