Hi Mickey. I tried drawing your problem (not to scale of course):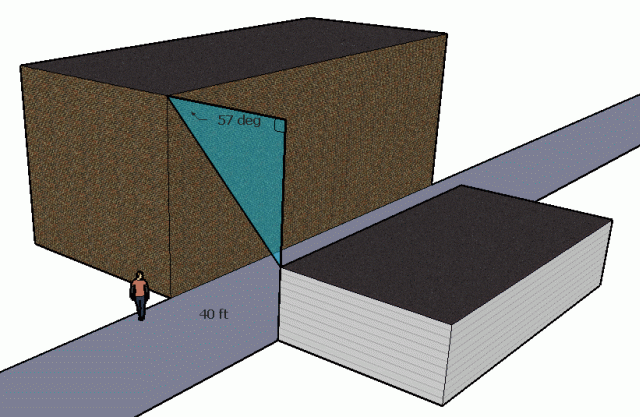 I've drawn a blue triangle whose dimensions are important to solving your problem.
You know the width of the road is 40 ft, so the top of the right triangle is also 40 ft. You know the height of the tall building, so if you know the height of the blue triangle, you can subtract this from the height of the tall building and you have your answer: the height of the short building.
Can you think of a trigonometry function that can give you the length of the opposite side in a right triangle when you already know the adjacent side (40 ft) and the angle (57°)?
Hope this helps,
Stephen La Rocque.