Hi Patrick.
When dealing with probabilities, you multiply independent choices together. For example, the probability of drawing a heart from a full deck of cards is 25%. If I draw a card from each of two full decks, the probability that both are hearts is 25% x 25% = 6.25%.
One technique we can use is a probability tree. Here is one fitting your description: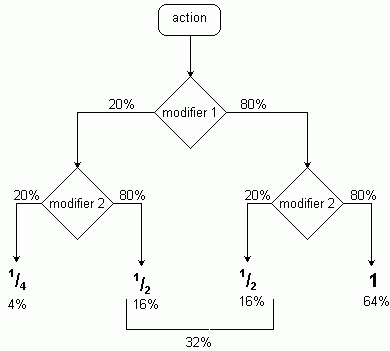 So your calculations are correct.
Stephen La Rocque. >