Hi Ben,
Here is our diagram. C is the centre of the plante, P is the point where the line of sight is tangent to the planet surface, H is the top of the head of one of the people and r is the radius of the planet.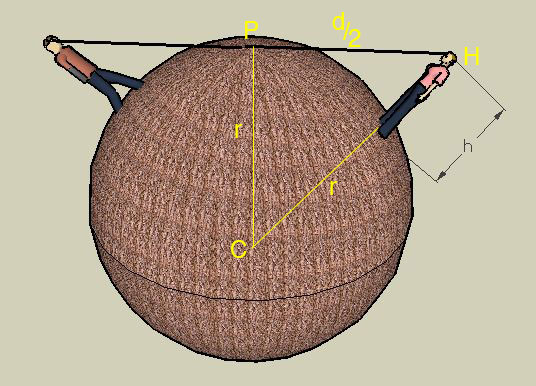 Since triangle HPC is a right triangle Pythagoras' Theorem tell us
r2 + (d/2)2 = (r + h)2
Solve for r.
Seephen La Rocque and Harley Weston