Hi Jana.
There is a toy that I had when I was little where you place a steel ball at the end (away from you) on top of two metal rods and you moved the rods apart to make the ball come towards you, but you had to keep the ball from falling between the rods until it came close to your hands.
I don't know what it was called but it was the same as this picture here (from an online store here) where it is called Shoot the Moon.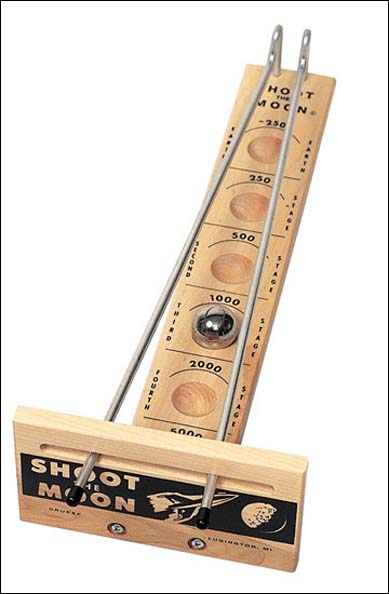 I think if you are familiar with this toy or just think about how it works for a moment, you will come up with a very good strategy for your problem.
Cheers,
Stephen La Rocque.