Hi Kevin,
I drew a diagram of your triangle in orange and then enclosed it in a rectangle.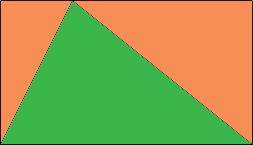 If you now draw a perpendicular line from the apex of the triangle to its base you have partitioned the rectangle into 4 triangles.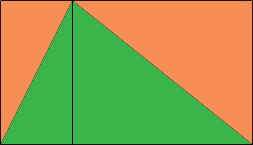 The two triangles on the left are congruent and the two on the right are congruent so the triangle you started with has half the area of the rectangle. The length of the rectangle is the length of the base of your triangle and the width of the triangle is the height of your triangle. The ares or a rectangle is the length times the width so
area of the triangle = 1/2 × base × height.
I hope this helps,
Penny