Hi Le,
Here is the picture I see.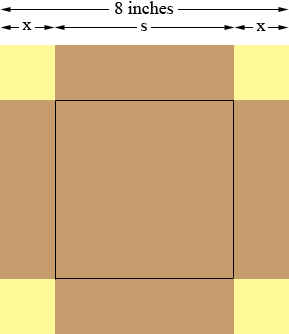 A 8 inch square sheet of tin (brown) has equal sized squares (yellow) cut our from each corner. I let these squares be x inches by x inches. (How long is s in terms of x?) The sides are folded up along the black lines to form a box.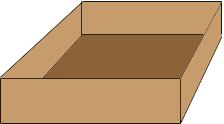 What are the dimensions of the box? What is the volume of the box? Use the calculus you know to maximize the volume.
If you need further assistance write back,
Harley