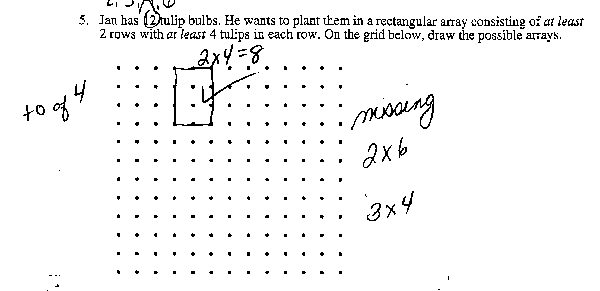 Hi Mary,
From what I see it looks like your daughter drew the rectangle on the grid and the rest of the handwriting on the page comes from the teacher.
The teacher may have been looking for 4 arrangements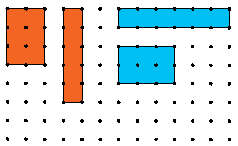 or maybe just the orange pair or the blue pair. I don't understand the relevance of the notation 2 × 4 = 8 so maybe I am missing something.
My suggestion is that your daughter talk to her teacher to determine what the teacher was expecting.
Harley