Hi Michael,
Suppose the length of each side of the triangle is b cm. The area of a triangle is half the base times the height so if the height is h cm then
85 = 1/2 b h.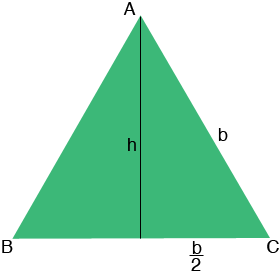 The angle at each vertex has measure 60 degrees and hence sin(60o) = h/b so h = b sin(60o). Thus
85 = 1/2 b h = 1/2 b × b sin(60o)
Solve for b.
Penny