Hi Pat,
Is this what you have in mind to build,
and then cut out the circle?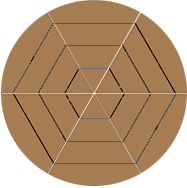 If my diagrams are correct then using the analysis in Steve's answer to an earlier question the length of each side of the hexagon is 23.67 inches.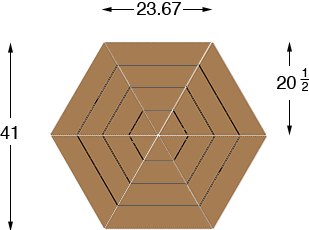 I have each triangle made from 4 boards and 20 1/2 divided by 4 is 5 1/8 so this can be ripped from a 2 by 6. But 20 1/2 divided by 3 is about 6 7/8 so if you use 2 by 8s the triangles can be made from 3 boards.
I hope this helps,
Harley