Hi Randy. I tried to consider a roof where the edges were 30', but if
the bottom is 86' long, I think the 30' at each edge is the
measurement perpendicular to the top and bottom edges.
Here's a diagram of what I mean: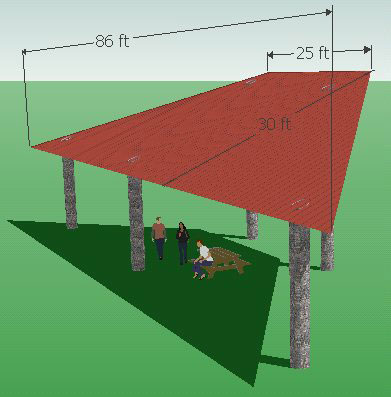 This shows a trapezoidal roof. The area of a trapezoid is the average of the top and bottom lengths times the height.
So your roof is (86 + 25) / 2 x 30 = 915 square feet.
If we have misinterpreted your description let us know.
Cheers,
Stephen La Rocque.