Hi Rhonda.
A cubic foot is the space filled by a cube that is one foot deep by one foot high by one foot wide.
500 cubic feet could be any shape, but is probably box-shaped. A moving company's van might, for example, be 6 feet wide by 8 feet high by 10.5 ft long, which would be 6 x 8 x 10.5 cubic feet, which works out to a bit more than 500 cubic feet.
Here's a diagram that shows you an example of this. The truck container holds 500 cubic feet, which is what the 20 boxes on the ground add up to. They are 2 x 4 x 3.125 feet each.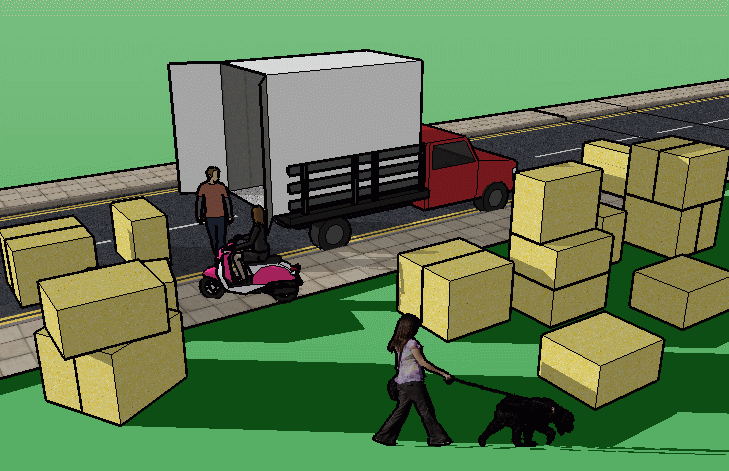 Cheers,
Stephen La Rocque.