We have two responses for you
Rita,

The camera is at C, The floor at F, the point at which the camera is directed is P and CH is a horizontal line. The angle of depression is the angle HCP.
Harley
Hi Rita. Take a look at this sketch: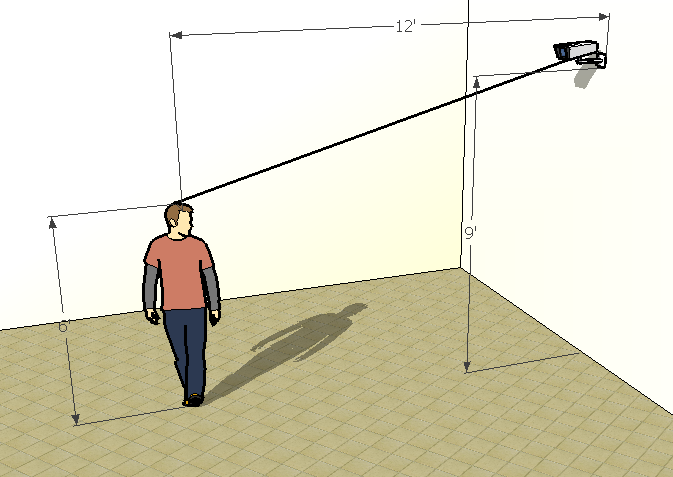 Here it is boiled down to the geometries involved (I hope you can see how the geometric diagram comes from the sketch):

Can you see what trig function lets you calculate the angle of depression (D in my diagram) in this triangle?
Cheers,
Stephen La Rocque