Hi Carla,
The key to finding the angles is making a triangle with the height of the pyramid.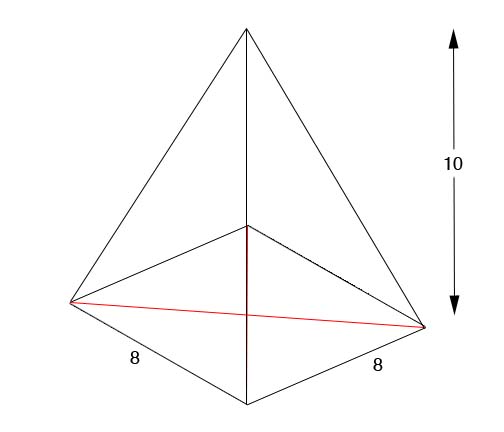 Looking at the base of pyramid, we can find the two bases of our triangles: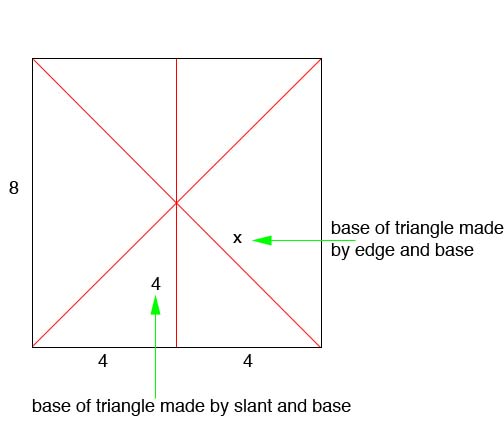 What is x?
Next we can look at each of the triangles: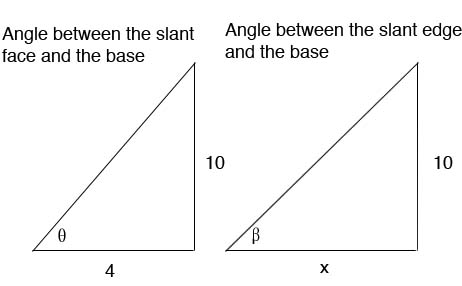 Now that you know what x is, find your angles θ and β.
Hope this helps,
Janice