Hi Hodan,
Here is a list of the double angle identities: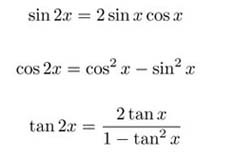 You'll need to manipulate the fucntions a little bit to subsitute the double angle identity. For example part b)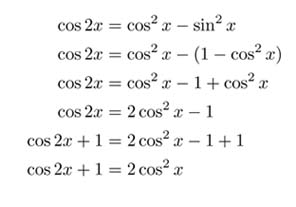 It will be much easier to graph f(x)=cos2x+1 because it is in stand graphing form now. When graphing trig functions, any coefficient infront of the x will effect the period of the function in the following way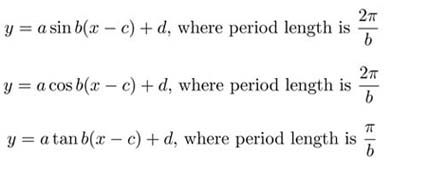 So what is the period length of a double angle identity? How does this effect the appearance of the graph?
Janice