Hi Jenina,
Here is an aproximate diagram of your problem: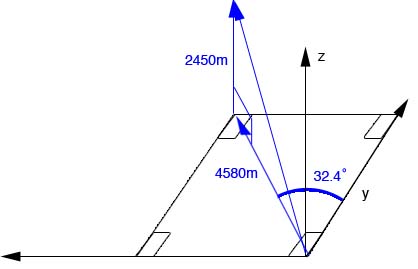 If you look at a 2-dimensional view of the vectors, we can see that you simply can use Pythagoras' theorem to find the magnitude of the displacement vector and trig to find the direction.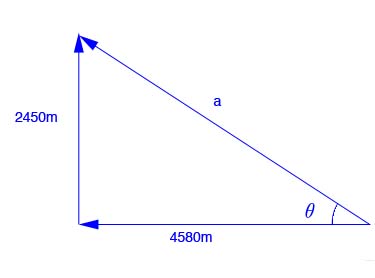 Remember your direction will include the both compass direction and elevation. Displacement in the x and y direction are a component of the horizontal direction and displacement. Displacement in the z direction is a component of the magnitude of the direction vector.
Hope this helps,
Janice