Hi Eniyah.
I'll show you an example.
My three children are named Xeno, Yvette and Zane. Every day, they are supposed to make their own beds. I count the number of times they make their beds in a month and put one sticker on a pictograph for every five times they each make their beds.
In November, Xeno made his bed 15 times, Yvette only made her bed 10 times, but Zane made his bed 25 times, so I made this pictograph: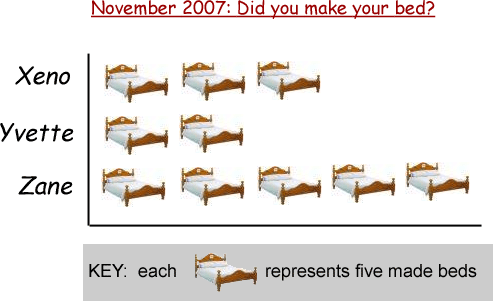 I hope this example helps you understand how to make pictographs, Eniyah.
Stephen La Rocque.