Here is the diagram Karen sent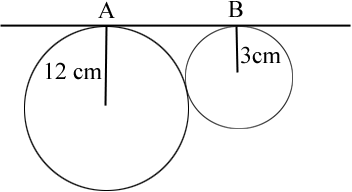 Karan,
I labeled some points on your diagram.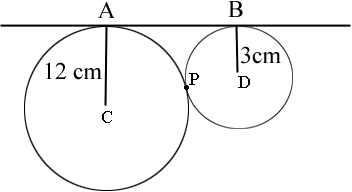 P is the point where the circles are tangent.
Draw the line segments CP and PD. CPD is a straight line. Do you see why? If you draw one more line Pythagoras will give you the length of the line segment AB.
Penny