Hi Mike,
Is this the shape you have?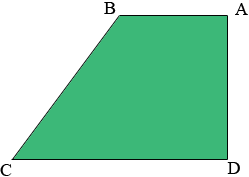 Are angles BAD and CDA right angles and do you know the lengths of the sides? If so then draw a line from B, perpendicular to AB and meeting CD at E.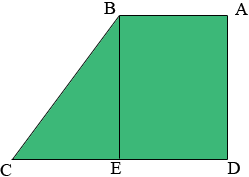 The quadrilateral is now composed of a rectangle with dimensions |AB| and |DA|, and a right triangle with base |CD| - |AB| and height |DA|.
I hope this helps,
Penny