HI Olivia.
I first converted each of the four equations into y = form, then I used an online graphing calculator here http://my.hrw.com/math06_07/nsmedia/tools/Graph_Calculator/graphCalc.html to draw these lines.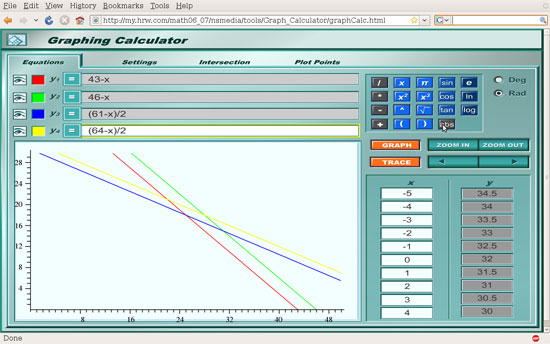 The middle quadrilateral is the "safety zone". It isn't square as you see.
The region between the red and green lines obeys Rule 1 and the area between the blue and yellow lines obeys Rule 2. So you can see that only the parallelogram region obeys both rules at the same time.
Hope this helps,
Stephen La Rocque.