Sandra,
I'm going to try this with 6 sides rather than 10. I think the teachers is looking for a polygon, that is a closed figure made up of line segments. I'm going to start with a regular 6-sided polygon, one where all the sides are the same length and all the angles have the same measure. I drew one, chose a vertex and drew lines from my chosen vertex to other vertices that don't share sides with my chosen vertex.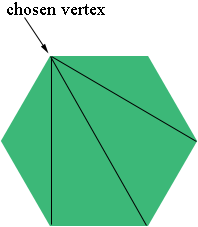 I drew 3 lines.
Choose a different vertex. Do you still get 3 lines? What is the polygon is not regular?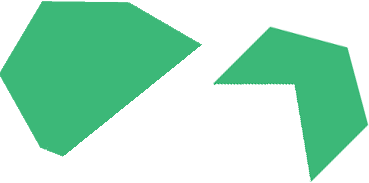 Choose a vertex and draw the lines. Do you still get 3 lines?
Now try a shape with 10 sides.
Penny