Hi Zack,
The area of a triangle is given by the expression
area = 1/2 × base × height
You know the area and the base measurements so if you substitute these values into the expression above you can solve for the height.
The distance around a triangle is called its perimeter. In my diagram below I have 4 triangles, all with the same height and base and yet the perimeters are quite different.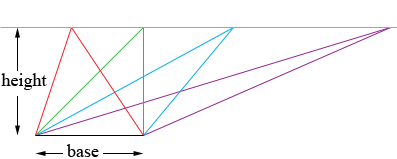 Penny