Hi Ken,
The formulae for linear and area thermal expansion are as follows: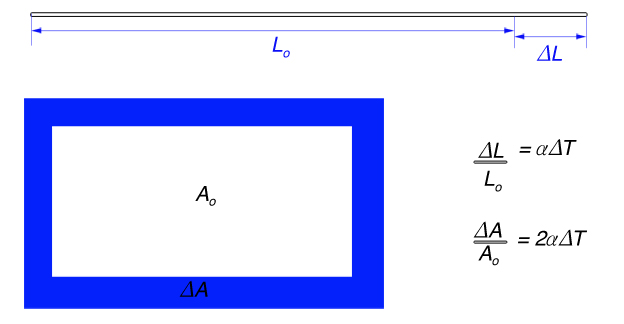 where α is the thermal coefficient for a material, ΛT is change in temperature, ΛL is change in length, ΛA is change in area, Lo is the initial length and Ao is the initial area. Similarly change in volume would be
ΛV/Vo=3αΛT
The thermal coefficient for steel is 13.0 ×10-6 m/m K. You have to make sure all of your units are the same and a change of 40F is about 4.4K. You can just plug in all of values and solve for ΛL, ΛA or ΛV to find thermal expansion.
Hope this helps,
Janice