Hi Abby,
In my diagram C is the center of the circle and B is the midpoint of the side of the trapezoid of length 12.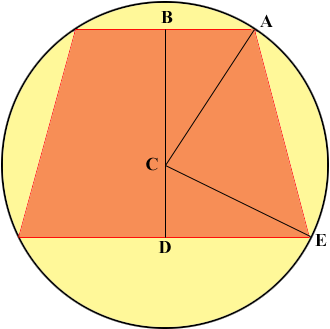 Triangle ABC is a right triangle (why?), the length of CA is 10 and the length of AB is 6. Use Pythagoras theorem to find the length of BC. Use a similar argument to find the length of CD.
Now you know the lengths of the parallel sides of a trapezoid and the distance between the parallel sides. What is its area?
Penny