Hi Crystal,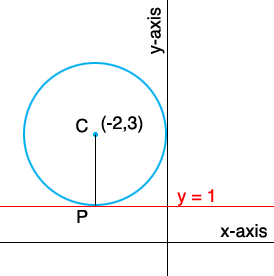 The point P is the point on the circle where the tangent lie is y = 1. The line segment CP is perpendicular to the line y = 1. Do you know why?
What is the distance from P to C? This is the radius of the circle.
Can you write the equation of the circle with this radius and centered at (-2, 3)?
Penny