Hi Mark,
Draw a diagram!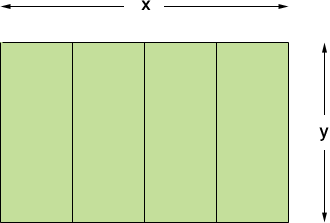 The measurements are in metres.
All together you need five lengths of length y meres each and two lengths of length x metres each. You have 10 000 metres of fencing so
5y + 2x = 10 000.
The area A is given by
A = xy square metres.
Solve the first equation for y and substitute into the second equation. Use the calculus you know to find the value of x that maximizes the area.
Penny