Rogerson,
Suppose the point F has coordinates (p, q). I can help you get started on finding p and you can then modify what I have done to find q.
First I would draw a diagram and label it.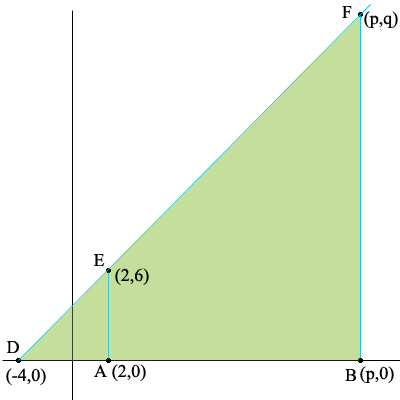 The key here is that triangles FDB and EDA are similar. You are told that |FD|/|ED| = 4. Can you now find p?
Penny