Hi Alexa,
In my mind I see a diagram. The points in the plane that are 5 units from (-2, -1) make up the circle with center (-2, -1) and radius 5. You want the points on this circle with x-coordinate 2, the points labeled P and Q in the diagram.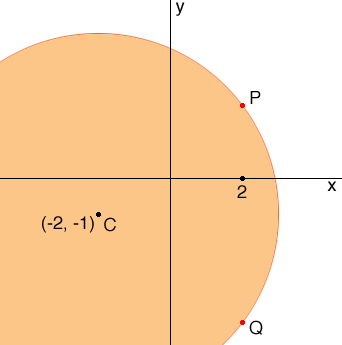 I then added a point R to complete the right triangle PCR.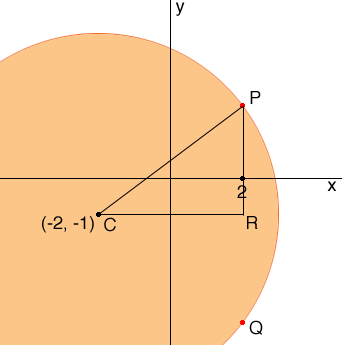 What does Pythagoras tell you?
Write back if you need more assistance,
Penny