Hi Austin,
Suppose a side of the square has length x cm. Here is my diagram of the rectangle and the pieces trimmed off.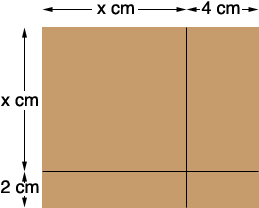 What is the area of each of the three pieces trimmed off? The sum of these areas is 74 cm2. Solve for x.
What are the dimensions of the rectangle?
Penny