Matthew,
A rhombus is a quadrilateral with all sides equal in length.
Carefully draw a diagram.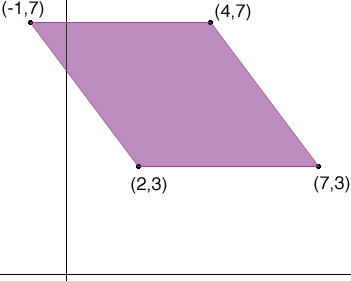 Are the sides of equal length? Why or why not?
Penny
A rhombus has opposite sides equal in length and parallel - that is, equal as vectors.
To find the side as a vector subtract one endpoint (as a vector, or coordinate pair) from the other.
Good Hunting!
RD