Hi Mike,
What you are missing is the height, h(t) of the water at time t minutes. Similar triangles helps determine this.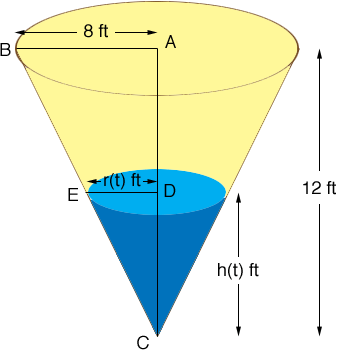 Triangles ABC and DEC are similar so
12/8 = h(t)/r(t).
You know that r(t) = 0.75 ft so substitute into this expression and solve for h(t). Now substitute r(t) and h(t) into the expression for the volume to determine Vt).
Penny