Hi,
I think you mean "What is the angular elevation of the sun?"
The angle of elevation is the angle between the horizontal and a line from your position to the sun. Since you don't want to look directly at the sun you need an indirect way to measure this angle. One way is to erect a pole of a known height on level ground and then measure the length of its shadow.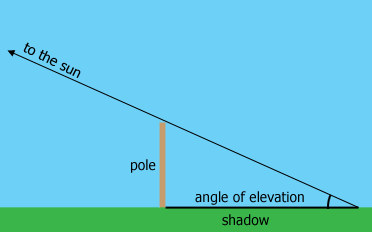 What trig function relates the angle of elevation, the height of the pole and the length of the shadow? Use this trig function to calculate the measure of the angle of elevation.
Penny