Hi Joel,
I can help get you started.
Slice the sphere by a plane that passes through the centre of the sphere and the vertex of the cone. In the resulting plane figure join the points where the slicing plane meets the base circle of the cone.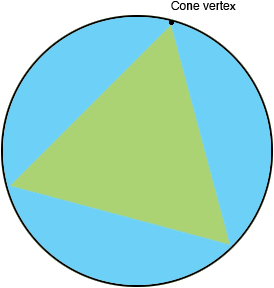 Since the diameter of the base of the cone and the slant height are equal the resulting triangle is equilateral.
Penny