Hi Zoe,
I set up a coordinate system with electrical energy units on the horizontal axis and cost on the vertical axis. Here is how I would progress with the first leg of the graph.
The graph starts at (0, 0), 0 units of energy cost $\$0.$ The energy costs $\$0.17$ for each unit used up to 500 units. How much will 500 units cost? Place a point on the graph to represent the cost a of 500 units and join this point to (0, 0) by a straight line.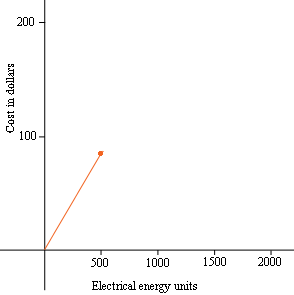 Can you continue from here?
Penny