Hi Dakota,
In my diagram the chord is AD, C is the center of the circle and B is the midpoint of the chord.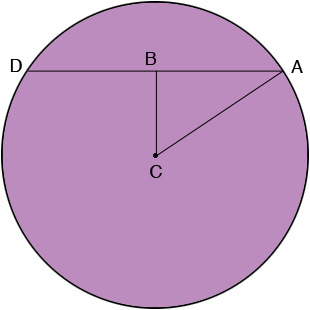 Angle ABC is a right angle. an you see why? The length of CB is the shortest distance from C to the chord. Can you see why?
What does Pythagoras theorem tell you?
Penny