Hi Maaz,
I can help you get started. In the diagram below A is the base of the spotlight pole, E is the top of the spotlight pole, B is Lizzie's feet, D is Lizzie's head and C is the tip of Lizzie's shadow.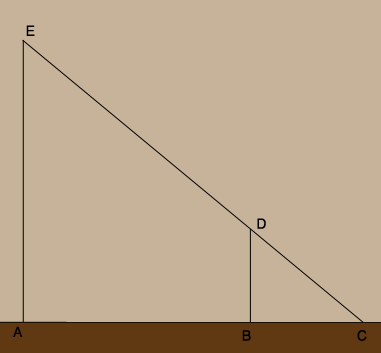 |AB| is 24 feet, |BC| is 12 feet and |BD| is 6 feet. Let the height of the spotlight pole be h feet.
Triangles EAC and DBC are similar. use this fact to find h, the height of the pole.
Draw a similar diagram for Hannah. Let s be the length of Hannah's shadow. Use similar triangles to find s.
Write back if you need more assistance,
Penny