Hi Andrea,
I can help get you started.
In my diagram I labeled the vertices A, B, C and D, the midpoints of the sides E, F, G and H and drew the diagonal CA.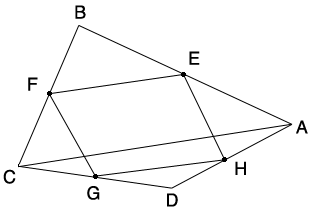 Focus on the triangle ABC. If you can show CA is parallel to FE then you can use a similar argument to show A is parallel to GH.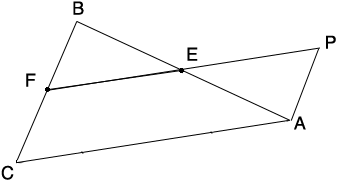 In triangle ABC extend the line segment FE to P so that |FE|=|EP|. What can you say about triangles EBF and APE?
Penny