Hi Emoni,
The subject line of your email was y = mx + b so I expect you are to find the equation of the line that describes the depth of the water.
I would start by drawing a graph with the Y-axis the level of the water in feet and the X-axis the time in days. There is a break in the Y-axis so I can fit the graph on a page.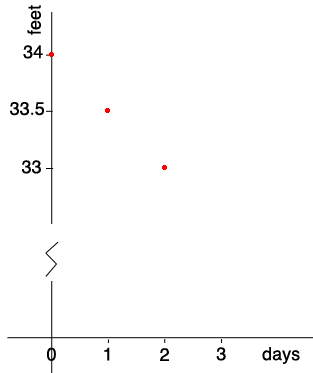 The water level is 34 feet on day zero and is dropping at 0.5 feet per day so the level on day 1 is 33.5 feet and on day 2 is 33 feet. Can you write an equation for the line passing through these points, the red dots on the graph?
Penny